5 Cyber Security Misconceptions That Leave Organisations Vulnerable to Attack
Blog / 5 Cyber Security Misconceptions That Leave Organisations Vulnerable to Attack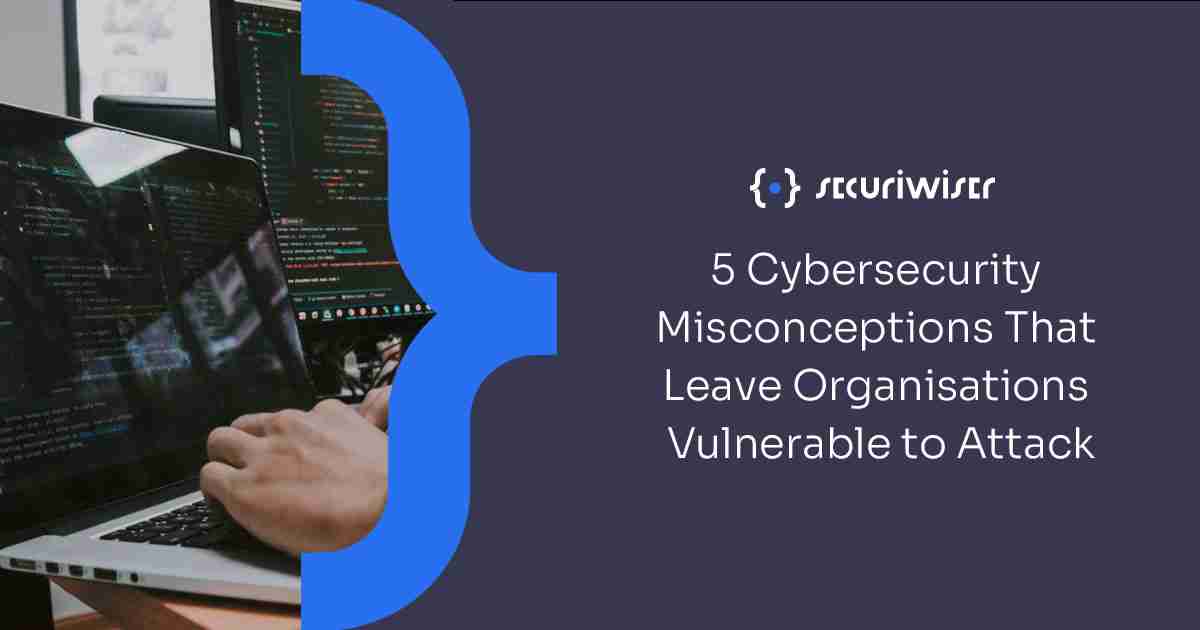 1. Only Big or Famous Companies are Targets 
Probably one of the most common misconceptions about cyber attacks is that only well known, large corporations are susceptible to attack. That is far from the truth, in fact smaller, less well known companies are even more likely to be attacked due to the limited security they probably have. There are programs designed specifically to scan sites for vulnerabilities. Unprotected devices can become infected with malware very quickly; it's not about whom you are but rather whether or not your information is protected. 
To ensure your organisation is protected you should make sure to put safeguards in place such as monitoring tools that scan your network, systems, devices and website for suspicious activity and malware. You should also make sure you have a response plan in place in case your company is struck by a cyber attack. Preparation is key, always expect an attack and make sure your employees understand the procedures put in place should an attack happen.   
2. Cyber Security is just the IT Departments job 
This is something that you hear all too often, and shows just how little organisations really know about cyber security. A cyber attack is more than just a technical setback, it can damage your company reputation, ruin customer trust and cost millions in damages. In some cases it could bring down the entire organisation. These issues make cyber security a concern for the whole company, not just the IT department. 
Regular cyber security training is essential for all staff. This means educating them on malware payloads and attachments and how to spot them. It also means teaching them about threats such as ransomware and appropriate behaviour on social media. Over sharing on social media is one of the easiest ways for threat actors to gain information about an organisation. Explaining the risks is the best way to prevent them.  
3. Anti-Virus Will Keep you Protected 
Whilst there are a lot of great anti-virus programs available for your devices, they won't protect you from the numerous other cyber threats lurking around. Viruses won't matter when a malicious attack strikes or when a hacker figures out your passwords.  
It's important to make sure that you have all possible attack vectors protected, not just viruses. Anti-Virus programs are a good idea but try finding security software that incorporates other aspects of cyber protection, that way you get extra protection for your devices and networks as well as more for your money. 
4. Cyber Threats are only External 
The misconception that cyber threats are only external couldn't be more wrong, around 22% of cyber attacks are caused by internal threats. Whether it's intentional or not, insider threats remain a problem for cyber security and can range from anything as simple as accidentally clicking on a malicious link to direct sabotage of a company by an employee. 
To ensure that nobody in your organisation ends up responsible for a breach in security it is important to teach employees how to spot possible dangers, such as links from unknown emails. It should also be standard protocol to check potential employees' backgrounds before hiring them. You don't want to hire someone who could possibly put your company at risk or who has committed previous transgressions elsewhere.  
5. Cyber Security is too Expensive 
Managing a budget for a small company can be hard, especially when it comes time to handle cyber security. You might think that your budget isn't enough to afford you quality protection, so why bother worrying about it? That train of thought isn't the best option by a long shot. Though it may seem like you can't afford it, deploying and maintaining cyber security is essential. Think of the cost in the long run and how much money you could lose if you were to suffer a security breach. 
Even if you can't afford a top of the line security system, an off the shelf software or even a custom security system should be an option. Do your research and find what will work best for your organisation, having the most expensive security doesn't always guarantee the best protection.   
What Can Securiwiser do for your Organisation 
Securiwiser will monitor your devices, network and website continuously, twenty-four-seven, for any suspicious activity. Each aspect of your security will be graded so you know exactly what flaws may need patching and where to focus on tightening security. If any suspicious activity is detected you will be alerted and a report will be compiled outlining the details of the findings.
How secure is
your business?
How secure is
your business?