How Schools Can Safeguard Themselves Against Cyberattacks
Blog / How Schools Can Safeguard Themselves Against Cyberattacks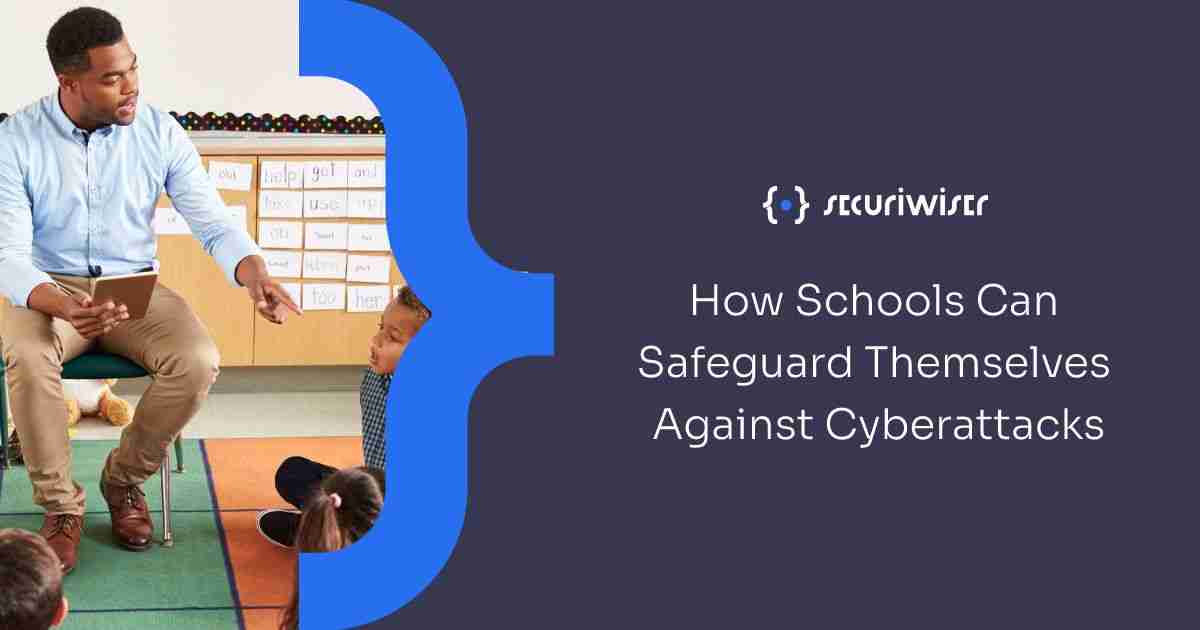 Since the beginning of the 21st century, digital media has become an important part of our lives. Many schools now offer their students opportunities to learn using digital educational materials. Online classes, video lectures and educational apps have made it possible for students to learn from home rather than attending school every day. However, cyberattacks are on the rise, and many schools have fallen victim to hackers who break into their systems and steal private information, including student records and even videos or photos of tests. In this article we will explain how cyber attacks happen, ways to protect against them and what you can do if your school is attacked as well.
What is a cyberattack?
A cyberattack is any unauthorised attempt to gain access to your computer or network. A cyberattack can take many forms, including malware (malicious software), ransomware, phishing, denial of service, spam, and identity theft. Malware includes viruses, worms, and Trojan horses. Viruses and worms are pieces of software that can replicate and spread from one computer to another. Trojan horses are pieces of software that appear benign but can cause damage once they are inside the network. Viruses, worms, and Trojan horses can replicate and spread quickly, especially on networks with inadequate security, creating significant disruption to computer systems. Viruses, worms, and Trojan horses are usually spread by people who open email attachments from unknown senders, click on links to websites that have been hacked, or download pirated software. Ransomware is malicious software that locks or encrypts data until payment is received and has become increasingly sophisticated and dangerous in recent years, with millions of dollars paid to hackers. Ransomware may be installed by clicking on a malicious link in a phishing email. Phishing emails are fraudulent emails that try to trick people into providing information, such as passwords or credit card numbers.
Protecting yourself against cyberattacks
There are a few different things you can do to protect yourself against cyberattacks. First, keep your computer and internet connection as secure as possible. You can do this by updating your operating system and your internet browser regularly, using strong passwords, being careful what websites you visit, not clicking on links from unknown senders, and not downloading pirated software. You can also explore different cyber security services and apps that can help protect your system while you browse the internet. These include antivirus, anti-malware, tracking software and VPNs. If you work in a school, you can also help protect your students by installing robust cybersecurity tools. Some schools have also created cyber security clubs for students to teach them about these dangers and how to protect themselves.
What to do if your school has been hacked
If there is a cyberattack at your school, the best thing you can do is stay calm. Schools have dealt with a number of cyberattacks over the years and have come up with a few ways to respond.
Here are a few tips:
Stay informed. In an emergency situation, communication is key. Educate yourself about the situation and let others know if you have information that may be useful in the response.
Keep calm. Panicking will not help, and you will be more effective if you remain focused on the task at hand.
Be prepared. Stay informed about the latest cyber threats and know what to do if one is detected.
Practice. Schools that have been attacked in the past have found that practicing how they will respond to an incident is helpful in reducing stress and making sure everyone knows their role in the response.
Conclusion
This article has covered what cyberattacks are, how they happen and how schools can protect themselves against them. Cyberattacks happen any time someone breaks into a computer or network with malicious intent. Malware is one of the most common forms of cyberattack, and viruses, worms and Trojan horses are the most common types. Protecting yourself against cyberattacks means keeping your computer and internet connection as secure as possible. If there is a cyberattack at your school, the best thing you can do is stay informed and keep calm.
How secure is
your business?
How secure is
your business?