The Biggest Cybersecurity Threats to New Online Businesses
Blog / The Biggest Cybersecurity Threats to New Online Businesses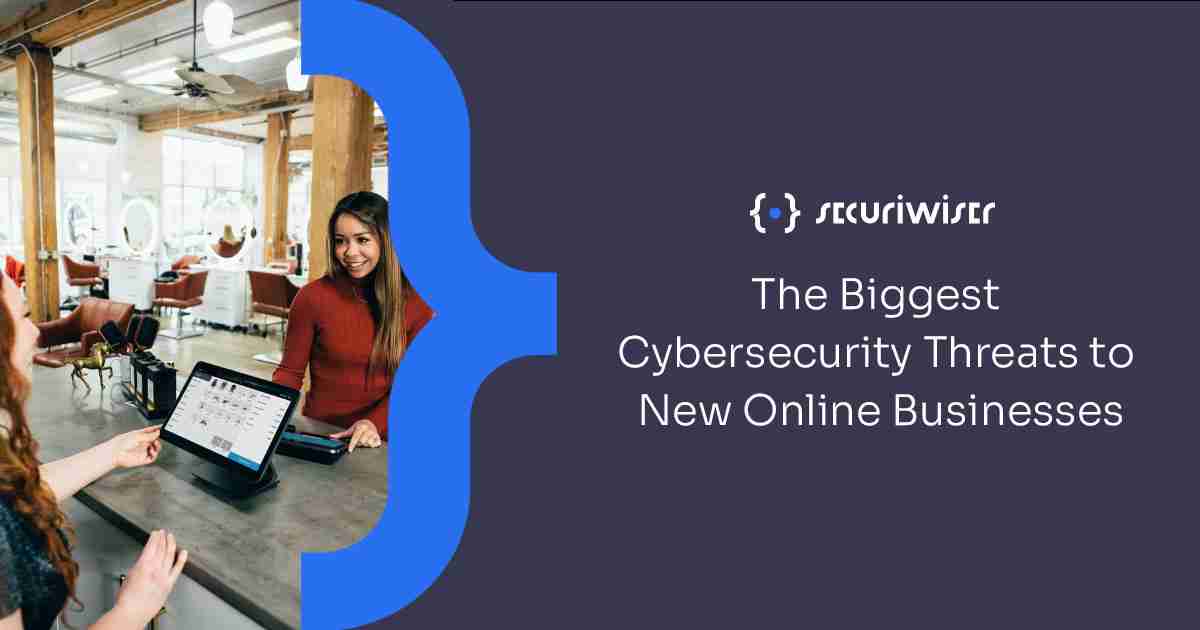 Starting Up Online 
Whether as a result of the COVID 19 pandemic and the general shift towards remote working, or as part of the overall necessity to have an online presence, setting up in cyber space is a challenge being faced by new organizations every day. 
For some people, this technological transition is rudimentary, and the advantages of operating online far outweigh the possible disadvantages. However, without the correct practices and guidance, it is very easy to fall prey to one of the many vulnerabilities that having an online presence can create. With cyber-attacks at an all-time high and continuing to rise, it is imperative that any business owner takes the time to familiarize themselves with the potential cybersecurity threats and how to mitigate them.
Types of cyber-attacks 
A "cyber-attack" is a grandiose term for the many constructs that can be posed to an online business by a malicious third party. Managing a business' cybersecurity posture can be a daunting prospect, but the types of cyber threats posed to a business online can be condensed into five categories. Here are the main ways a hacker can affect a business and what can be done to prevent attacks: 
One of the most common threats to an online business is giving a third-party remote access to company assets via a phishing scam. 
Phishing constructs are usually based around a link click, or a bogus landing page which prompts a user to submit their data or credentials. Phishing attacks are most often launched via email or text, with victims thinking the link or credential prompt is authentic. 
The main way to prevent falling for a phishing scam is the correct education of all employees on the risks of clicking links and downloading unauthorized software on company devices/networks.  
A DDos attack consists of a site being overloaded by requests causing it to crash. This can be very destructive as it can not only completely shut a site down, preventing customers from surfing the site, but it can also slow it down immensely, making it difficult to navigate and deterring customers from making a new purchase. 
Information security services can be purchased to monitor a site's domain and traffic in order to know when an attack could be forming and prevent it. 
A ransomware or malware attack construct is based on software being downloaded onto a device or network and taking it over. The malware means software that can be destructive, deleting parts of code, allowing for remote access for hackers to access data which can be used for leaks or fraud. 
Ransomware is malware that will hold a network or encrypted data hostage unless a ransom is paid. 
The best way to prevent falling prey to a ransomware attack is backing up data, and encrypting it. Backed up data means that if any is seized by an unauthorized source nothing is lost. Encrypting data can also act as a second barrier of protection so data can't be leaked or accessed.  
Securiwiser can help your business start up and stay safe in the cyber world via its daily monitoring of cyber threats, including those raised in this article. Start your free trial today by clicking here.
How secure is
your business?
How secure is
your business?