Big tech companies make cybersecurity pledges after summit at White House
News / Big tech companies make cybersecurity pledges after summit at White House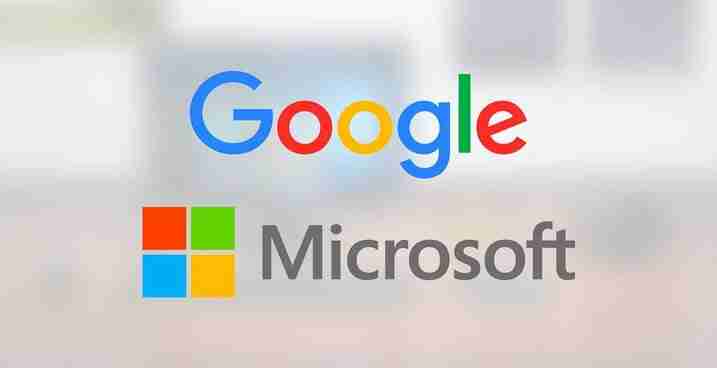 Big Tech companies Google and Microsoft pledged a combined $30 billion USD in an effort to increase cybersecurity over the next five years. Other companies such as Apple, Amazon, and IBM also pledged to increase cybersecurity awareness, but refrained from attaching a monetary sum to their efforts. 
This mass cybersecurity effort follows a White House summit on Wednesday where US President Joe Biden met with CEOs from more than two dozen companies in the private sector. While the Biden administration has been working on national cybersecurity efforts, Biden said during the summit that most infrastructure belongs to the private sector, and that Big Tech had "the power, capacity, and responsibility… to raise the bar on cybersecurity." 
The summit follows a number of cybersecurity attacks that resulted in US federal agencies being breached. The US Treasury and commerce department was targeted during the SolarWinds supply chain attack in late 2020. The supply of fuel to the US East Coast was hampered when one of the largest fuel pipelines was taken offline by ransomware group DarkSide in May this year. 
Based on industry information, Biden also said there are "about half a million" unfilled cybersecurity positions, presenting both a challenge and an opportunity to increase cybersecurity education.  
Pledges 
Many Big Tech companies made pledges to increase cybersecurity efforts, according to the fact sheet released by the White House following the summit. 
Google pledged to invest $10 billion USD to expand zero-trust programs and secure the software supply chain. Google also committed to help 100,000 Americans earn digital certificates recognised in the cybersecurity industry. 
Microsoft pledged $20 billion USD for cybersecurity integration and advanced security solutions.  
Amazon announced its employee security awareness program will be made available to the public free of charge. 
Apple pledged to expedite security improvements in the software supply chain including training, multi-factor authentication, and incident response. 
Other organisations including Code.org and Girls Who Code announced plans to drive interest and education in the field of cybersecurity. 
Biden Administration's Cybersecurity Drive 
The statement released by the White House on Wednesday states: "Cybersecurity is a national security and economic security imperative for the Biden Administration and we are prioritizing and elevating cybersecurity like never before." 
This summit is maybe the largest of a number of steps the Biden Administration has taken to form a cybersecurity coalition between the public and private sectors. 
Earlier this year, the Biden Administration started a 100-day cybersecurity initiative to improve security in the electric sector. It was announced on Wednesday the Biden Administration would also expand this initiative to include the natural gas sector. This decision comes in the wake of the DarkSide ransomware attack that shut down the Colonial Pipeline in May. 
Following the Colonial Pipeline attack, President Biden signed an Executive Order in May to improve national and federal cybersecurity. The order mandated multi-factor authentication and zero-trust architecture in federal systems. It also made changes to the software supply chain, establishing a security standard needed to be met for software provided to the government.
How secure is
your business?
How secure is
your business?