What SIEM Can Do For Your Company
Blog / What SIEM Can Do For Your Company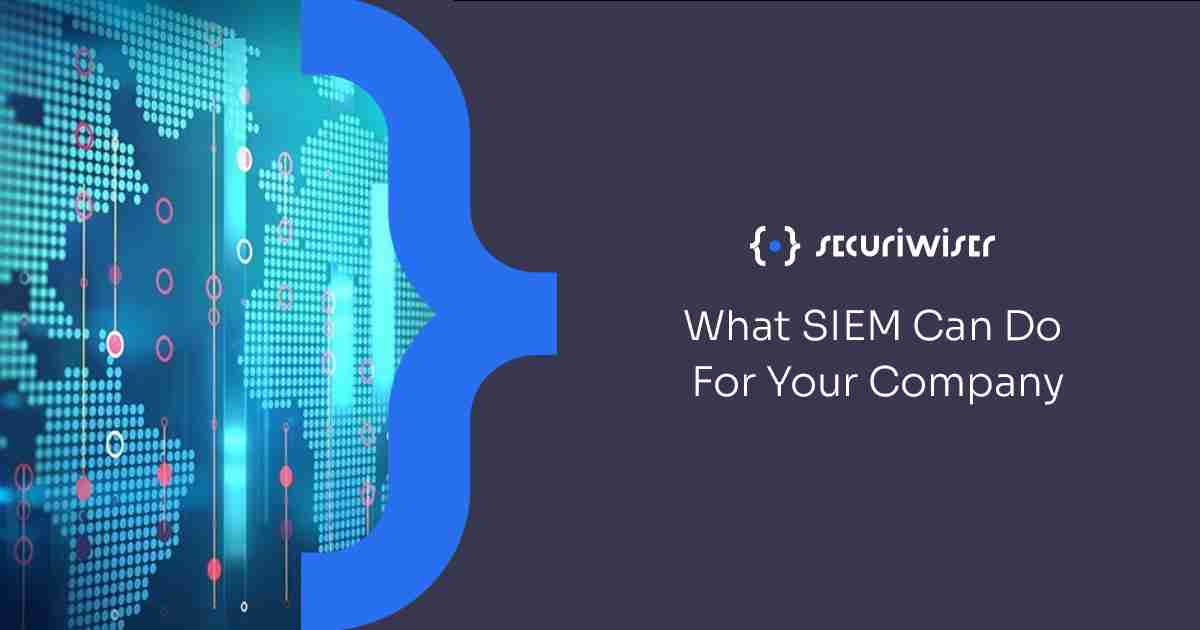 Security information and event management (SIEM) is a security solution that allows the tracking and monitoring of network activity. SIEM is used for cybersecurity threat monitoring, event tracking, incident management, and compliance.  
The main function of SIEM is to collect and aggregate data. This is done by analysing network logs and other data to paint a portrait of standard network activity. The standard network activity can be used to identify potential cyber threats. 
Role of SIEM 
SIEM functionality is fairly standardised. Most SIEMs offer a base set of SIEM functions. While the main role of the SIEM is to aggregate data, most will offer extended functionality. Below are some examples of what features to look for in SIEM: 
Data Aggregation 
This is the most basic function of SIEM. Every SIEM collects data and compiles it in some way. SIEMs should be able to aggregate data from every point of your organisation's network. This includes networks, applications, firewalls and more. 
Log Management 
Being able to manage data logs collected by the SIEM is key. IT security teams (i.e. Security operations centre or SOC) rely on logs. SOCs need to pore over logs to catch key events and find incoming cyber threats. Having a centralised location to access and order these logs is key to proper threat detection. 
Compliance 
A lot of SIEMs provide the functionality to produce compliance reports. SIEMs can gather compliance data across your entire infrastructure to check for violations. These reports can help your SOC compliance auditors to track compliance standards. This helps you to stay ahead of emerging violations. 
Analysis 
Finding correlations between data and events is a large part of the SOC's workload. SIEMs can provide some more context to data. Many SIEMs can use industry models to identify common correlations and abnormalities. With this, security concerns are found early on and can be fixed. 
Threat Detection 
Members of the SOC will use the SIEM to uncover new threats. The SIEM looks at the data it has collected and compares it with real-world examples. The data allows security employees to find potential threats and mitigate them. SIEMs will also use threat intelligence feeds and machine learning to identify new threats as they emerge. 
Do I Need SIEM? 
It should be obvious by now that SIEM has many benefits that it brings to the table. While SIEMs help to greatly increase security, they are no walk in the park. Implementation of SIEM can be difficult. They require constant maintenance and updates to maximise potential. SIEMs also require trained staff and unlock much more potential when used by an established security operations centre. 
While SIEMs are a hassle to implement, the rewards outweigh the cost of implementation. If you are a medium/large business or enterprise, setting up a SOC with a good SIEM solution pays off in spades. The cost of cyberattacks is rising on average. As cyberattacks get more expensive, SIEM solutions get more effective and more affordable. 
Being able to predict attacks with data makes your security more fluid and adaptable. Rigid security systems are the easiest to break into. Having a system in place that tracks and predicts threats and security concerns adds another layer to your defence. 
Implementing SIEM early on can also help with business scalability. Early adoption allows the SIEM to evolve easily alongside your network. Implementing a SIEM to an already large enterprise network is a lot of work. 
Securiwiser 
Securiwiser is a cybersecurity monitoring tool that will get your organisation protected. Securiwiser helps organisations find their weak spots by providing an in-depth analysis of their domain. We use a bespoke rating system that ranks network security, DNS health, IP reputation and more. Track cybersecurity improvements you make in real-time and always stay ahead of the hackers.  
How secure is
your business?
How secure is
your business?