FBI alert warns of increase scammers using QR codes and cryptocurrency ATMs
News / FBI alert warns of increase scammers using QR codes and cryptocurrency ATMs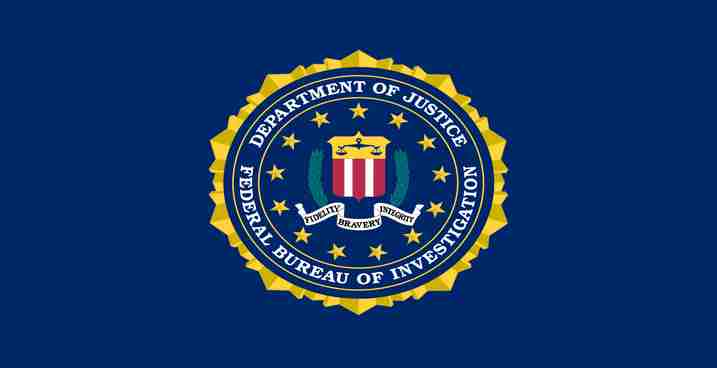 The US Federal Bureau of Investigation (FBI) released an alert on Thursday warning that scammers have been using QR codes and cryptocurrency ATMs to scam people out of money. According to the alert, scammers have been using QR codes to trick victims into sending them cryptocurrency. 
The report released under the FBI's Internet Crime Complaint Center (IC3) states: "The FBI has seen an increase in scammers directing victims to use physical cryptocurrency ATMs and digital QR codes to complete payment transactions." 
The alert explains that scammers are using social engineering tactics to convince victims to buy cryptocurrency at cryptocurrency ATMs. The scammers then use official-looking Quick Response (QR) codes to automatically fill out transaction details on the victims' phones. 
Scammers have been using traditional social engineering tactics to convince victims they are members of the government or law enforcement. The scammer then convinces the target to withdraw money from their accounts in order to purchase cryptocurrency from a cryptocurrency ATM. "The scammer often requests payment from the victim and may direct the victim to withdraw money from the victim's financial accounts, such as investment or retirement accounts", the FBI explains. 
The victim uses the money they have withdrawn to purchase the cryptocurrency, and send it directly to the scammer. 
Decentralised Cryptocurrency is Hard to Track 
Cryptocurrency's decentralised nature makes it much harder for losses to be recuperated, as the movement of cryptocurrency is a lot more difficult to track than a traditional currency. The alert states that once the scanned QR code facilitates the transfer, the cryptocurrency is owned by the scammer immediately, making it much more difficult for law enforcement to investigate the scam. 
The FBI alert urged: "Avoid cryptocurrency ATMs advertising anonymity and only requiring a phone number or e-mail. These cryptocurrency ATMs may be non-compliant with US federal regulations and may facilitate money laundering. Instructions to use cryptocurrency ATMs with these specific characteristics are a significant indicator of fraud." 
Cryptocurrency theft is becoming a fairly common tactic used by hackers as scammers, as cryptocurrency is a lot harder to recuperate. As cryptocurrency makes its way into the mainstream, more people are prone to fall victim to scams using decentralised currency. This QR code tactic is an example of how scammers are starting to utilise cryptocurrency in more traditional scams.
How secure is
your business?
How secure is
your business?