Beware of too good to be true Black Friday scams
News / Beware of too good to be true Black Friday scams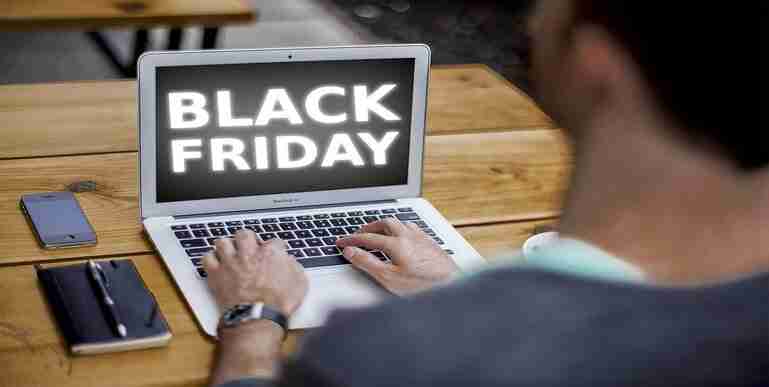 UK shoppers lost £15.4 million last Christmas, with a 17 percent increase in reported shopping scams during the Black Friday season last year, figures show. 
Research from Barclays and Action Fraud, the national reporting centre for fraud and cybercrime, has revealed the worrying numbers behind scams at this time of year. 
Police are warning consumers to be vigilant as they head online for the Black Friday sales this week, after shoppers in Britain were defrauded £2.5 million through online scams last year. 
In the midst of the pandemic last Christmas, Action fraud say incidence of scams rose by 61 percent from 2019, with more than 28,000 reported scams costing an average of more than £500. 
A Barclays survey found 59 percent of Britons will change their usual behaviour while looking for good deals in the run-up to Christmas, with 38 percent saying they will shop during the Black Friday sales.  
This change of behaviour is what helps scammers thrive. Many shoppers (18 percent) feel under pressure to buy items as quickly as possible, and lots (14 percent) would also shop on unfamiliar sites if they had particularly good prices. 
Pauline Smith, director of Action Fraud, urges shoppers to take an extra moment to consider their purchases before rushing in. 
"If you think you have found a bargain that is too good to be true, it probably is. Stop and think before making a purchase, as it could protect you and your money. 
"Always shop with official retailers and follow our simple advice to enjoy shopping online safely and ensure you are not left empty-handed this Christmas." 
The FBI in America is also urging vigilance among consumers. They warn people against purchasing from vendors offering unrealistic discounts on big brands, and to never engage with sites that require the use of gift cards as payment. 
Once you have fallen victim to online fraud once, you are likely to be seen as a prime target for further exploitation and will be targeted again. 
Barclays head of digital safety, Ross Martin, said: "Whilst the Black Friday and Cyber Monday sales are a great opportunity for consumers to bag a bargain, unfortunately they create the perfect opportunity for fraudsters to target shoppers and it's important to remember that scammers often do target victims more than once and use details gathered in the first scam to strike again. 
Follow the advice given and stay safe online this festive season. If you believe you are the victim of fraud, contact your bank or Barclays recommends to call the fraud hotline on 159.
How secure is
your business?
How secure is
your business?