What is a Multipartite Virus?
Blog / What is a Multipartite Virus?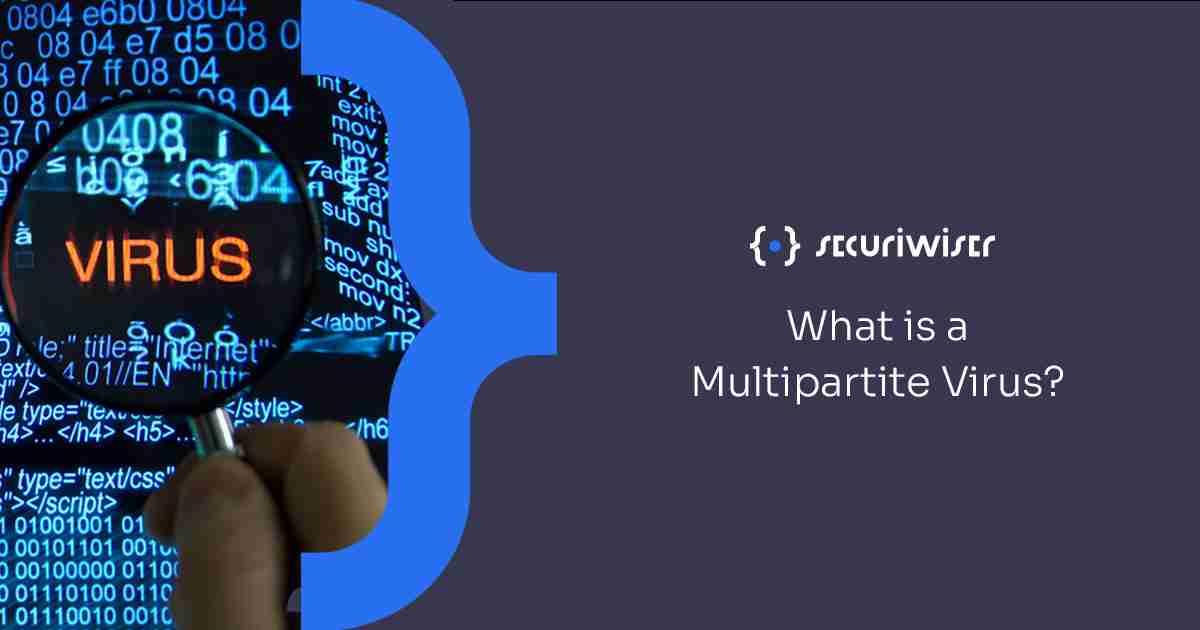 What is a Multipartite Virus? 
A multipartite virus is a type of fast-acting malware that attacks a device's boot sector and executable files simultaneously. Multipartite viruses are often considered more problematic than traditional computer viruses due to their ability to spread in multiple ways. They are considered to be much more destructive than other viruses. Multipartite viruses infect computer systems multiple times, at varying times and in order to eradicate the virus it must be purged from the entire system. Failure to do so can result in the system being repeatedly re-infected if all parts of the virus are not eradicated. 
The first reported instance of a multipartite virus was in 1989. Ghostball was the name of this particular virus and it targeted the executable files and boot sectors of the computers it infected. However, Ghostball wasn't able to reach many victims as the internet was fairly new at the time it started spreading. Now with around half of the global population active online, multipartite viruses pose a profound threat to individuals and businesses alike.  
How do Multipartite Viruses Work? 
Multipartite viruses spread when an infected computer is booted up, this characteristic is known as a "boot infector," and it's particularly troublesome since it targets essential areas of the computer's hard drive. They can also spread by attaching themselves to executable files.  
Signs Your System is Infected 
Constant pop-up messages warning you that your computer has low memory. As the virus spreads to the executable files, it will automatically consume memory 
The computer's hard drive may be reformatted. Specific types of multipartite viruses do this in an effort to override anti-malware solutions. Even if anti-malware software removes the infection, the virus may reformat the hard drive in an effort to reinfect the computer 
Prevention is Key 
A multipartite virus can render a computer inoperable for even the simplest of tasks and as is the case with any virus prevention is usually the first and best line of defence. 
Install a reputable anti-malware software 
Don't open an email attachment you weren't expecting 
Don't download anything from a non-trusted online source 
Regularly update your antivirus software 
Back up important files  
How Can Businesses be Affected? 
Multipartite viruses can cause significant damage to businesses because of the fact that they are difficult to remove and sometimes the virus may be left in the boot sector and reinfect a computer. They also take up large quantities of storage and like many other viruses their malicious codes can corrupt files, rendering them useless and causing potential loss for companies.   
Removing a Multipartite Virus 
As previously stated, multipartite viruses are difficult to remove due to their diverse characteristics and hybrid malicious codes. However, there are ways to remove a multipartite virus from your system. 
Step 1: 
Create a bootable rescue disk of your antivirus software by firstly downloading a bootable package of your antivirus software  
Next insert an empty disc into your computer's CD/DVD drive  
After doing that go to the search field of your computer and type "Create a System Repair Disc", and press enter 
Once you've done that a system repair disc window should appear and you can select the drive and click create disc.  
Step 2: 
Shut down your computer and wait a few minutes before turning it back on 
When your computer is booting up, navigate to the setup section and select the CD/DVD option in the boot order and click save. Your computer should start booting from the recovery disk 
Once you've done this the antivirus software will run a virus scan and remove the multipartite virus from your computer 
When the virus has been removed, make sure to restart your computer 
How Can Securiwiser Help? 
Securiwiser will run daily scans of your systems to ensure that your devices and network don't fall victim to malware that could slip under the radar. On top of this, each aspect of your cyber security will be graded based on how well it's performing, so you'll always know what needs attention. Should anything troublesome be detected by the scans, securiwiser will alert you immediately, sending a full report of the findings and giving guidance on how to remediate the issue. Should it be a problem you can't tackle alone, you will be told where to find help from appropriate third parties.
How secure is
your business?
How secure is
your business?