5 Ways Businesses Can Prevent Typosquat Domains
Blog / 5 Ways Businesses Can Prevent Typosquat Domains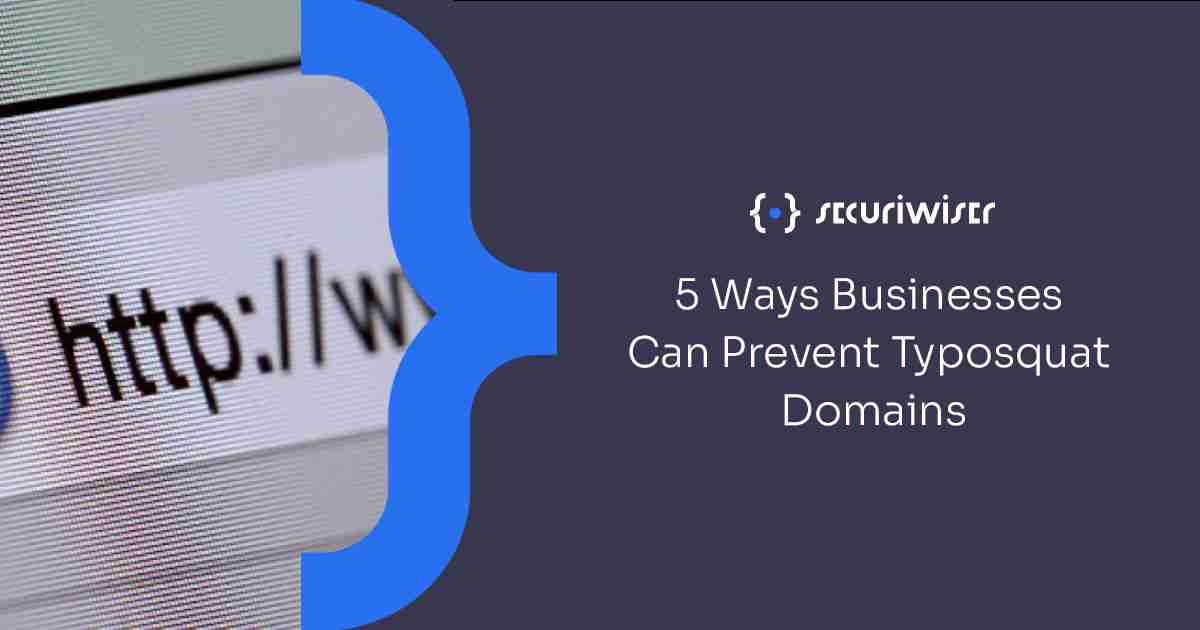 Typosquatting is a social engineering cyberattack where malicious actors will prey on anticipated 'typos' (keyboard misspellings) by setting up alternative domains (squatting) similar to the official domain of a website.  
The motivation behind typosquatting is often malicious, and may be done with the intention of installing malware onto the user's computer or stealing personal and sensitive information. 
Threat actors will typically use URLs that are common misspellings of the actual address and will use a similar design and branding to the targeted site in the hope to deceive users into thinking they are using the actual website. An example would be 'Goggle.com' rather than 'Google.com'. 
For a business, suffering typosquat attacks can be damaging. Traffic to your site may be diverted elsewhere and reputational harm is also likely if users are being expoited on typosquat domains. 
Therefore, it is important businesses are working to prevent typosquat domains from popping up. Here are five ways organisations can combat them: 
Register similar domains 
A way to stop users going to typosquat domains instead of your own is to register similar domains before typosquatters can. This include obvious misspellings, alternate spellings and variants with and without hyphens. It also includes various top-level domains (e.g. .org and .com) and country specific extensions (e.g. .co.uk). Once these are registered, these similar domains can be rerouted to redirect to your official domain and site. 
By following these 5 tips, businesses can help prevent typosquatting from damaging their organisation. Through Securiwiser's website monitoring tool, indications of possible typosquat domains can be found, which can then enable you to resolve the issues if they are indeed present. Try it for free today.
How secure is
your business?
How secure is
your business?