A Guide to Online Protection Using VPN
Blog / A Guide to Online Protection Using VPN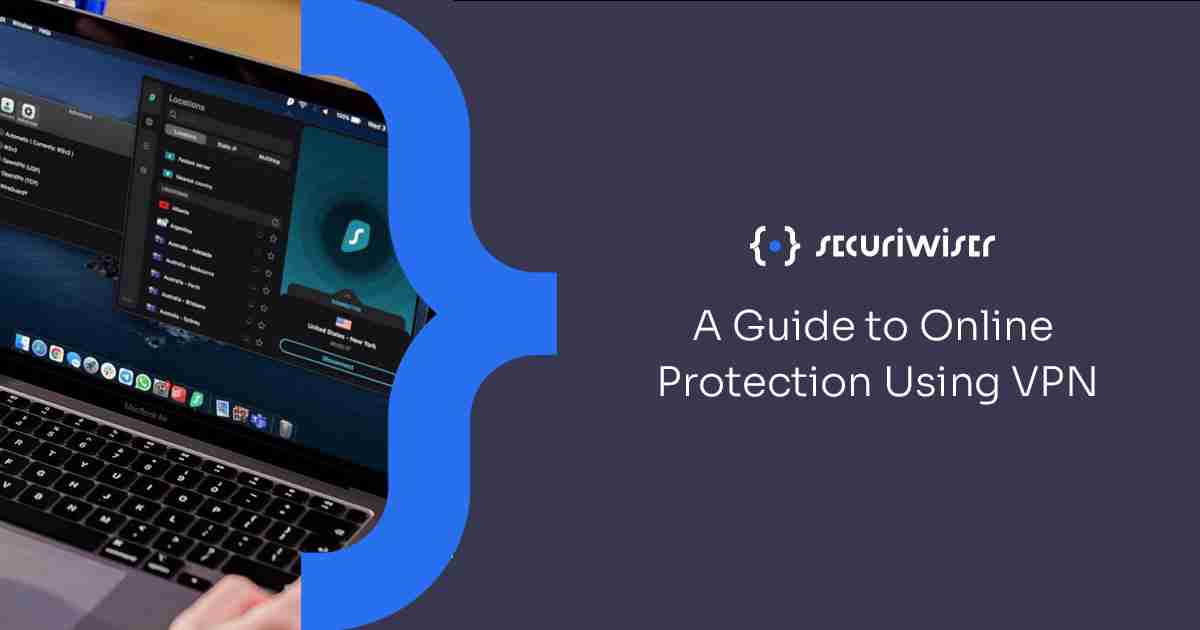 Most people with any basic knowledge of cyber security will know what a VPN (Virtual Private Network) is and what it's used for, if not a VPN is a tool used to ensure the cyber security of individuals and businesses. Understanding what a VPN connection does, why you should consider installing one, and the benefits it provides can have a big impact on keeping yourself and your business safe online. 
What is a Virtual Private Network and Why should you use one? 
It's common knowledge that when you go online using any internet connection, you are being watched. Any activity you have online is tracked, monitored and recorded by advertising groups or data collection agencies no matter your server locations. 
Once your data has been collected, these groups can use it in any manner they see fit, even selling it to third parties who want to know about your browsing history. With no protection, any actions you conduct online are open for data collection agencies to see. Without VPN protocols and protection this means that you are exposing your sensitive data to cyber threats. 
Virtual Private Networks provide users with end to end encryption of their data and anonymity. It is crucial to secure business networks so the chance of a data leak is decreased, especially since numerous businesses worldwide have a significant amount of employees working remotely. The use of a VPN connection will allow remote workers to access the company network securely, thereby increasing the cyber safety of the company. 
Thanks to VPN you are protected by encryption, meaning that no matter what activities you conduct online and the level of security on the websites you access, your information will be protected. Even if advertisers or websites can tell what you've accessed online, the data is scrambled so they can't see what you're browsing or gain knowledge of your general browsing behaviour. Anonymity is another benefit of VPN as it makes it difficult for online activity to be traced back to you even if someone can see what you've been doing online. 
IP Address Masking 
Typically, all online activity can be traced back to you thanks to your IP address. If you use a reputable VPN, your real IP address will be hidden. The VPN is able to replace yours with one of its own that will change each time you go online. Thanks to masked IP addresses your activity will remain hidden and no one will be able to keep track of what you do online. 
5 Ways your Business could benefit from VPN 
Enhanced online security - Since most data breaches are carried out through the internet small businesses could really benefit from a VPN to enhance their security. Also VPNs are good because they are affordable and companies won't need to go out of their security budget. 
Safety on Public Networks - A VPN affords you protection when using public networks such as those in cafes or airports, sensitive information can be easily stolen on a public network.  
VPNs are Affordable - As stated previously, VPNs are a good option because they are typically very affordable and you won't need to go out of your security budget. On average a VPN can cost between £50 and £150 per year if you opt for a yearly plan, also a single account is able to allow five people usage. 
No Restricted Access - For employees who travel to countries where the internet is restricted, a VPN may be useful as it will allow them to access the websites they require and they won't be stopped from accessing corporate resources. 
Easy Set-up - A VPN is very easy to install, all you need is a VPN subscription to use the service and you're good to go. There is no need for supportive tools for a VPN to work or any additional infrastructure. 
Many small businesses could benefit greatly from the use of a VPN; it is an affordable way of making sure your organisation is protected from data breaches and that your network is protected from cyber criminals. It is important to make sure, with cyber crime on the rise that you take as much precaution as possible when protecting the security posture of your business and VPN is just one of the many ways you can do a bit extra to stay safe. 
What can Securiwiser do for your Business? 
Securiwiser will monitor your devices and networks twenty-four-seven and will be on the lookout for any suspicious activity and risks to the security posture of your website. If any unusual activity or threats are found you will be notified immediately and given a complete, comprehensive report detailing the findings.
How secure is
your business?
How secure is
your business?