What is Third-Party Risk Management Framework
Blog / What is Third-Party Risk Management Framework
By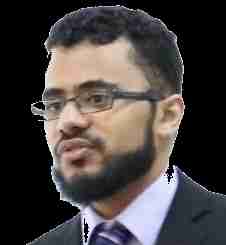 Fuaad Aidarus
June 05, 2021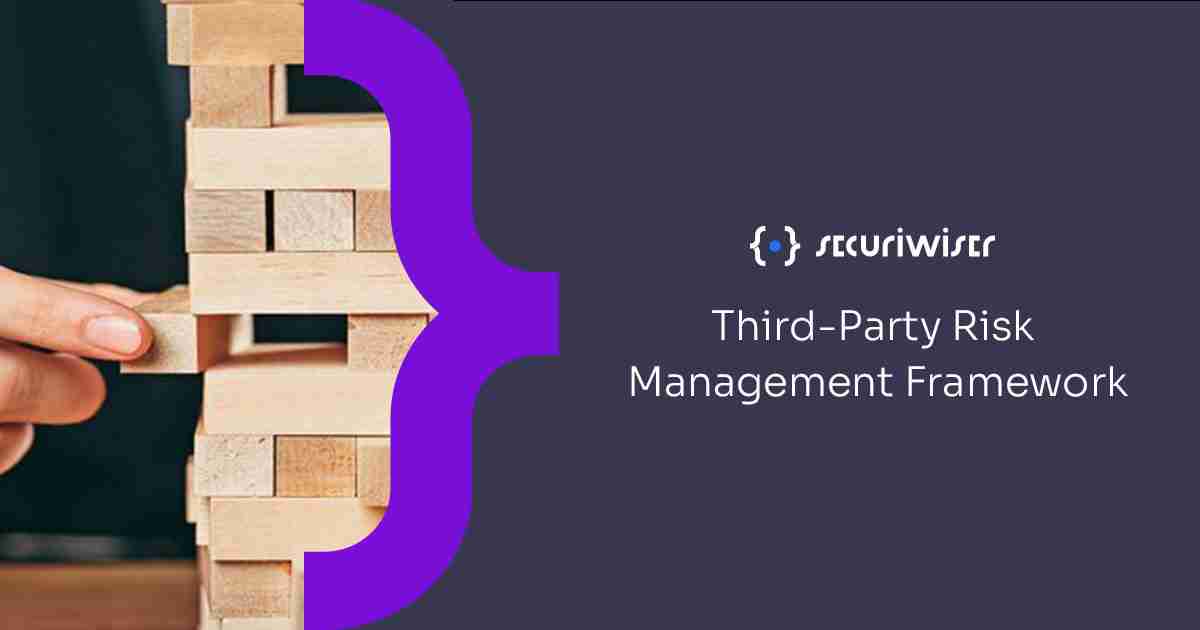 Global third-party suppliers have become a key source of strategic advantage and commercial value for many companies. Outsourcing, however, is not without its drawbacks. As companies' dependence on third parties grows, so does the amount of headline stories about regulatory action and reputational harm caused by third-party breaches or failures.
Organization officials must re-evaluate their approach to identifying, assessing, and managing third-party risks.
Due to the rising regulatory focus and complexity of connections with international and local third-parties, financial services businesses based in or operating in the United States must place a heavy emphasis on third-party risk management. Beyond the US, nations like Australia, under APRA's Prudential Guidelines, have a major focus on third and fourth-party vendor management in financial institutions.
Third-party suppliers may bring significant strategic benefits to your company, and the most successful companies make extensive use of contractors, focusing on what they do best and outsourcing the rest. However, if these third-party partnerships are not properly managed, they might pose a cybersecurity risk. The capacity to manage third-party connections becomes increasingly important as businesses develop in size and complexity. Every business should limit digital risks by implementing a third-party, or even fourth-party, management plan in their security risk management procedures, even if it is not a legislative necessity.
Third-party risk management
The practice of identifying and mitigating risks involved with outsourcing to third-party vendors or service providers is known as third-party risk management (TPRM). This might contain intellectual property, data, operations, finances, customer data, or other confidential material. This implies that proper research is essential to evaluate a third-general party's fitness for a certain activity, as well as whether or not they can keep the data safe.
Due diligence is the process of examining a third-party to see if it is qualified for a certain assignment. Over the course of a vendor's lifespan, due diligence entails a continuous process of assessment, monitoring, including management communication.
Any third-party risk management (TPRM) plan should aim to limit the risk of data breaches, expensive operational failures, vendor insolvency, and regulatory compliance. Controlling third-party risk is nothing unique, but the magnitude of the risk is.
It's vital for businesses to have a well-developed third-party risk management plan that includes elements of risk and all stages of a third-party relationship's lifetime, from basic due diligence through business flow. Focusing on operational risk elements such as performance, quality standards, delivery timeframes, KPIs, and SLA monitoring is insufficient. Reputational and financial threats are becoming increasingly relevant. Workplace practices, data risk management, and financial health are just a few examples. It's also important to be aware of legal and regulatory regulations. Cooperation with anti-bribery laws, understanding of global industry standards as they apply to third parties, and environmental and health, as well as safety compliance are just a few examples.
Senior management should be aware of the substantial risk their company faces from cyber security attacks and data breaches perpetrated by their own company as well as third- and fourth-party service providers. Establishing a third-party risk management approach, despite your organization's risk profile, is an important aspect of internal audit and risk reduction.
The risk evaluation, which should include supply chain, as well as additional third-party risk evaluations, must be part of your institution's internal controls. Distributors, suppliers, business channels, marketing partners, payroll providers, and anything else that might result in financial, regulatory compliance, or reputational harm if broken are all examples of third-parties.
Choosing a third-party risk management framework
Third-party suppliers and ancillary services such as sales, distribution, and support, are now being used directly by businesses. The growing use of technology such as the cloud and cloud-based apps is hastening the trend toward outsourcing and raising the dangers connected with it. In many firms, particularly those operating in regulated settings, third-party risk is a topic on board agendas with CEO/board-level accountability. The use of third-party locations to acquire confidence over third-party administration is becoming increasingly widespread.
With decentralisation and privatisation, third-party governance structures are becoming increasingly important. Best-in-class companies and organisations make considerable use of third-parties while skillfully managing the risks that come with it.
Third party breaches
Remember that even if your company bears no financial or regulatory liability for third-party breaches or failures, they can nonetheless cause significant reputational harm, leading to economic loss and, more critically, a loss of consumer confidence as well as data. The following are typical recommended guidelines for any risk management framework:
Make a list of all third-party providers with whom your company has a connection.
Compile a list of cybersecurity threats that these providers may pose to your company.
Assess vendors based on risks they may pose, and minimize risks that exceed your company's risk tolerance.
Establish a rule-based framework to evaluate prospective suppliers, as well as establish a minimum required threshold for the quality of any future third-parties in real-time by analyzing information security and independent evaluations.
Have contingency measures in place in case a third-party vendor is considered unreliable or a data breach happens.
If a third-party data breach occurs, having a third-party risk management strategy in place will reduce the economic as well as reputational harm to your company. Data breaches can have a significant impact on your customers, workers, and company's market position.
The effect and expense of risk management are reduced when cybersecurity is managed correctly, without affecting work effectiveness or the capacity to integrate third-parties to a business. Third-party risk management frameworks offer common decision-making criteria for your company, thus reducing the time and effort required to manage third-party vendor risk. In the end, your company will save money and more crucially, its reputation.
Securiwiser can keep monitoring both the internal and external attack surfaces, assisting enterprises in identifying and resolving lingering hazards that expose critical data.
Test the safety of your site right now by clicking here to get an instant security score! Cyber assaults can occur from both inside and outside your company.
How secure is
your business?
How secure is
your business?